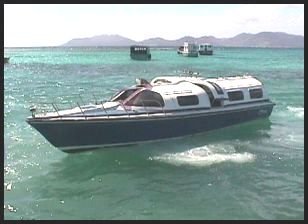 Charter Boats in Anguilla, British West Indies.
CHEERS I


Cheers I is a 33ft, 3 manned dual engine 450 HP Motor Vessel. Licensed to carry 24 passengers maximum. It is ventilated but offers protection from the elements. We can also accommodate larger groups. We pride in being there when you need us.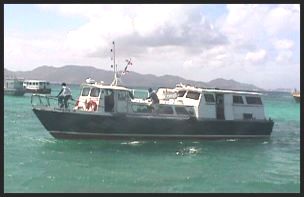 CHEERS II
INTERNET PRICE LIST


Charters to or from Juliana Airport US$285.00 Night US$350.00
Charters to and from St. Barths US$750.00
Other charters are negotiable.



NEEDED OF AIRPORT PICK UPS


- Names of passengers
- Number of passengers
- Flight number
- Time of flight

We are also capable of handling big charters.
(Cheers II can carry 52 passengers maximum)


For further information please contact Lyle Connor:
Telephone: 264-235-6205
Email: [email protected]
Fax: 264-497-0779

About Anguilla

More on Anguilla Ferries

Site by news.ai